Bring good luck to your life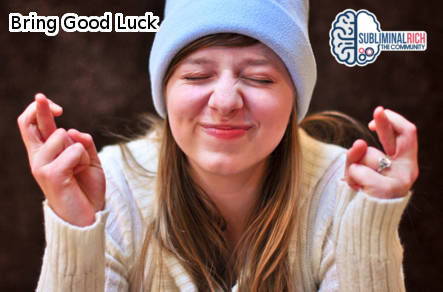 I'm sure you have seen in may occasions how other people simply get everything right, they are lucky and you cannot do anything else more than be jealous and think:
- I have such a bad luck!
And here is where you set up the trap for yourself. If you visit this website usually, you would know that if you have a certain idea about yourself, it will be more easy to become true and that your brain is only focusing on what you are looking for. So, if your brain is focused on "I have bad luck" he will give you that, and because your are focused on highlighting how bad luck you have, that is the only thing you will see.
At the end of the day it is the subconscious mind the one that takes the decisions for us, so if the subconscious thinks that bad things shall happen, then we will take incorrect actions being totally unaware of it. We will create insecurity, will become frozen, will have fear, will take wrong decisions, etc. And all this will take us at the end of the day to say: What a bad luck!
Luckily in our community we dedicate our time to break this kind of loops. If you also want to get out of it, we share in the forum an audio that will be interesting for you. This audio contains the following subliminal messages:
I am bringing good luck into my life.I have good luck naturally.My life is full of fortune.I have good luck on every field of my life.I deserve to have good luck.I do my own luck.Everything has a positive side.I am grateful for all the good luck in my life.I am always in the correct place at the correct time. 
If you want to download it, you can do it from here:
I hope this becomes useful in your life!
Do you have questions? Write us in the
Community Forum
!
Or leave your comments below.